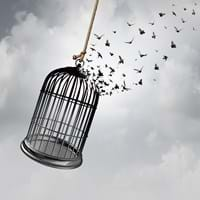 asv - testimonials
Despite the pain, loss of life and livelihoods, financial impact, and devastation substance misuse/dependence or addiction (alcoholism) can cause in one's life, not only for oneself but also those who care about them, there is a chance to turn things around. At Addiction Solutions Victoria, it has been seen that people recover from this condition every day with help. We wanted to share some stories where you could see their transformation firsthand, which might inspire other struggling individuals.
"Addiction is not biased, and it certainly does not discriminate — regardless of a person's age, social background, religious persuasion or where they were born, addiction, whether it be to drugs, alcohol or prescription medication abuse, across the globe affects many people's lives.
Doctors and scientists clearly define addiction as a chronic relapsing disorder that can lead addicts into destructive behaviours that are both lethal in themselves and also for those around them while making their lives, and the lives of their loved ones, miserable! The medical profession defines "addiction" as a medical illness leading sufferers into self-destructive behaviour like drug consumption without regard to risk factors such as relationships, among other things, whilst simultaneously destroying one's happiness through depression, anxiety and shame, to name. a few.
What follows is an inspiring depiction of real individuals who found the courage to get help and change their lives." - Jason Bowman - ASV Manager 2023
With all of the obstacles to treatment, these individuals ultimately committed to beginning the path to recovery—and that commitment led them to a better life.
* Names of client testimonials below have been changed to protect people's privacy and confidentiality.
---
Thanks Paul
I was having issues with Marijuana and Alcohol for as long as I can remember; I was at the end of a very dark road over a more extended period; I had never reached out to anyone to help before, and I am so glad I did, the person I was assigned too clicked with me straight away, he gave me the tools I needed to put this behind me and move on and not only get off the substances but stay off them, I can honestly say this was the greatest thing I did for my family and to put my bad habits in the past and reconnect with my family and become the man I needed to be.
I cannot thank Paul and the team at ASV enough for what they have done for me.
10/10 service and I would recommend it to anyone in the same position.
Thank you will never be enough.
Freedom from Self
I came across ASV at one of the lowest and darkest points of my life, and if there is anyone I could recommend to show you that there is another way and a better path to take, it would have to be Jason. He not only helped me build the foundations of my recovery, but he helped me to build the foundations for a better life. I went into this program expecting it to be like all the other AOD programs I've done for parole or while in prison. Instead, I was met with someone that could give me the tools, knowledge and support I needed. I was met by someone I could relate to and with life experience that goes far beyond the texts books of a conventional AOD counsellor.
Today I'm a better father, a better partner, and most importantly, I'm happy with the man in the mirror and the life I'm creating for myself and my family. I highly recommend this program if you are serious about changing your life.
Thank You ASV
Hi, my name is Clayton, and I am an alcoholic! For the past 30 years, I have had one constant in my life alcohol.
It started as my new friend, solved all my issues, and made me feel good about myself. It became my rock to lean on and my sole coping mechanism to deal with any and every situation that each day would throw my way.
Alcohol enabled me to survive the daily grind until it eventually turned on me and became my enemy. Realising that I was powerless against my addiction to alcohol, I decided to seek medical treatment.
My doctor put me in contact with ASV 3 months ago, and it is without a doubt that Jason's program has saved my life. This decision to enter a recovery program is the first thing that I have willingly done for myself by choice. It is also what I am most proud of in my life today, that being a "sober alcoholic." Jason's program for active recovery offers me a second chance at life. Jason has provided the knowledge, wisdom, guidance and tools to allow me to discover the beauty of what life's challenges pose in a safe and measured way.
The journey into discovery isn't easy… it's worth it!
Thank you. My being my "Yoda"
Regards Clayton
Home Rehab during a Pandemic
I needed help with my addiction, but the Covid situation in Victoria was a big concern. In addition, I didn't want to be surrounded by so many people struggling with addiction like me. ASV provided an option where I could stay at home and participate in a rehab program from the safety and privacy of my house. This solution was perfect for me— it allowed me to stay safe from Corona while addressing my drug and alcohol challenges. The ASV program changed me - not just because they taught us new things or helped us get clean; their efforts made all the difference when we committed ourselves to work hard each day! The program content was evidence-based and soundly evaluated. The program was based on scientific and medical theory and offered viable solutions for positive change. I was learning about the nature of addiction, and the real problem was challenging. Now that I had the correct information at the right time, it was time to decide. Did I want to continue with my self-defeating learned behaviours, or was it time to take responsibility, move into the solution and begin to identify and address the eternal issues fueling my addictive patterns? With some trepidation, I chose the latter. It has proved a good decision, resulting in my drug-free status and newfound recovery focus. It's onward and upwards from here; I am excited about my future for the first time in years.
Thank you to the ASV team, my excellent partner and my loving family for all your patience, support and love.
Dean
Thanks Paul & thanks ASV
Hi Paul
Thanks for all your help & support thus far
1) You have saved my life (I was previously just surviving)
2) For the first time in my 53 years of life on this earth, I have felt calm thanks to you
3) You identified my high anxiety due to my childhood trauma
4) Everyone else just kept saying forget it is in the past
5) I now feel safe
6) I now have a sense of peace & tranquillity in my life
7) I no longer have a sense of self-loathing
8) I now am taking care of myself, so I can be a positive influence on others
9) You have given me support & guidance & a toolkit to help with my positive mindset.
Grateful Guy!
From Dope fiend to Hope fiend
Despite growing up in a fairly typical, somewhat average blue-collar family, somehow I always felt out of place, uncomfortable, and different somehow, almost like I had been born on another planet. When I found substances, they removed my doubts, fears and insecurities. I felt that I could breathe; this was the start of a slow descent into addiction.
The ASV Rehab at Home program was the circuit breaker I needed. I was introduced to substance use and dependence as medical issues. After researching to find contrary evidence, I am pleased to report that I began to recover when I started treating my addiction as an illness.
I am now happy, joyous and free to achieve my dreams and become the best me; I also look forward to my life; thanks so much, ASV; my brother would be proud!
Jess
I couldn't have done it without you
'Jason has been an integral and beneficial part of my recovery from alcohol and drugs. Not only did he oversee the drug and alcohol treatment process I participated in, but he was also critical support in developing my aftercare and relapse prevention plan.
I was introduced to Jason through a personal friend when I reached out for help during a difficult time.
Jason helped me to access a Rehab at Home program at a time in my life when I was suffering badly from my addictions to drugs and alcohol. During this time, Jason also organised a financial counsellor to assist me with the financial difficulties due to my habits. This relieved a lot of my pressure and stress and gave me the space to recover.
He puts his heart and soul into his recovery and helping others recover from alcoholism and drug addiction. He is an inspiration.'
Amanda
Finally!
I cannot begin to tell you how desperate I was to receive an opportunity to turn my life around 180 degrees.
What amazes me is that for a smart guy, for so many years, I was oblivious to the reality of my life and the negative impacts of my addictive behaviours. After many years of drama, eventually, I found myself forced into considering that maybe, just maybe, things were not going very well. Coincidentally, at the same time, the right people with the correct information were presented to me at the most appropriate time. The penny dropped. It was time for me to have a good look at myself. I checked myself into the ASV rehab at-home program and began the next day. The program was specifically tailored to meet my individual needs. Clinical support was provided, and I could also engage a psychologist's help. The program was structured and delivered professionally. It all made so much sense that I was amazed I had not put the pieces together earlier. Most importantly, the opportunity for me to achieve sustainable positive change was provided, and I was sure I would make the absolute most of it. I am now six months drug and alcohol-free and active in my life in ways that I was previously oblivious to.
Thanks so much, ASV.
George
Rehab during Covid-19
I was stressed about going to rehab during COVID-19.
An option where I could stay at home and participate in rehab at the home program was a perfect fit. I could wait safe from Corona, address my drug and alcohol challenges and treat my addiction simultaneously.
The ASV program changed me and changed my life. It didn't happen by magic. It took heaps of hard work and commitment. I was told from day one that if I put the recovery plan into action, things would turn around quickly. It proved to be the case. I had to have a good, hard look at myself and build a more positive relationship with the woman in the mirror. It was daunting. I found it challenging. It was worth it, and it was liberating.
After completing the 12-week extended program, I have continued to practice the things that I learned during the program. I am building a better me and a better life. To say I am grateful does not cut it. I have my back. I am free. I no longer yearn to use ice, cocaine, cannabis and alcohol. I can do this one day at a time based on what I now know.
Thank you, ASV.
Claire
Turned my Life Around
Six months ago, I was in a desperate position, my partner had moved out, and I was drinking massive amounts of alcohol and using cocaine daily.
I was referred to ASV by my Addiction Specialist but never got around to engaging with the program. I wasn't ready.
It took being arrested after a drug-fuelled incident and a visit to my local police cells to wake up.
The next day I called Jase from ASV. I felt right from the start of our conversation that he could assist me in turning my life around. It turns out I was right. I began the ASV Rehab at Home program and participated willingly for 12 weeks.
The results have been amazing. I can't thank the team at ASV enough,
Pat & Fam
Intervention
I came home late one night to a request from my wife, stop lying, stop using and get help now, or she and my kids were gone.
She clearly stated that she loved me but didn't love most of my behaviours.
One of her close friends had previously over many challenges relating to their use of drugs and alcohol. My wife had been speaking with her; they had hatched a plan. The plan was to contact a guy who managed a Rehab at Home program and chat; that was all I had to do, have a conversation with this bloke.
The outcome of the chat was that I was encouraged, in a supportive and respectful manner, to reconsider the reality of my position and how my behaviours impacted those closest to me.
It was a confronting conversation.
It was also life-changing.
I arranged an assessment at home and started the 12 weeks extended Rehab at Home program. It has been one of the best decisions of my life. Not only have I stopped drinking and drugging, but I have also finally found peace with the man in the mirror.
Thank you, ASV.
Jack and Fam
Recovery is Possible
Thanks to ASV, the Rehab at Home team delivered on their commitment to providing me with an affordable, evidence-based drug and alcohol treatment program.
They also made me commit to providing an authentic opportunity for positive change and recovery.
I am super pleased to report they delivered on this also.
After partying way too hard from my early teens until my thirties, I finally realised how disconnected I was from everything that mattered the most to me.
I am now moving on and recovering all the things my addiction took away (thanks, Jase).
In all sincerity, I recommend that any person suffering from their addiction call ASV.
Recovery is possible!
Ange
Today, my life is OK
Today, I haven't had a drink or used a drug; it's been many years since I could say that.
After 15 straight years of banging my head against the wall, I finally have some hope that change is possible for my family and me.
Today I am learning that I am enough and that if I stick to my plan, I will be ok. I have learned that change is possible. The process is complex, but the rewards are considerable.
I was also introduced to a community of recovery people who supported me in maintaining my treatment plan. Without them, I would be lost. I can't do this alone; I need people who understand and who can help me stay on track in my life. I need to focus on the longer-term objectives of being the best "me" I can be.
Thanks to the ASV Rehab at Home program, you have made a dramatic difference in my life; forever grateful!
Ed & Fam
The man in the Mirror
Thanks to the ASV team, I could stop using, detox at home and attend a rehab program at home. Pre-treatment, my priority, was protecting my privacy. The rehab-at-home approach was an ideal option. The staff were terrific. Patient, supportive, professional and passionate about assisting me to completely turn my life around and head sustainably in a new direction.
I am amazed at the transformation; the program was challenging, at times, overwhelming. I was encouraged to get real, sit still and look at the man in the mirror. It was the most challenging thing that I have ever done. It was also the most rewarding. I am so proud of myself for facing up to my issues in a sincere way. More than that, I have also introduced the action required to maintain the positive new me.
My world has changed; I couldn't have done it alone; thanks so much to the fantastic team at ASV; you are amazing!
Rob
Recovery Rox!!
Hey, got to say, after a while, my active addiction was just one drama after another.
The early days were pretty cool; I felt alive, excited like I was a part of some fantastic club or culture. Those feelings didn't last, though; reasonably quickly, some uncool stuff happened to me and the peeps around me.
It took me quite a while to realise the reality of my situation.
It took me even longer to consider moving into a place where I began to look at what was going on, look for some explanation, and seek some change or support process.
Eventually, I sought the help I needed and found it at ASV.
The Rehab at Home program was excellent; I can't thank you enough; now I have a plan of action and the motivation to implement it.
Life is excellent again!!
Sarah
It happened to me
The Rehab at Home program was a game-changer; thanks to the ASV team, I turned my life around realistically and sustainably.
Coming from both a good family and having a private school education was no defence against the ravage of drug and alcohol addiction.
Despite knowing better, I found myself on the wrong side of the tracks and the law numerous times.
Each time I hit rock bottom, I would attempt to gather my forces and introduce some change.
Sadly, I was unsuccessful with this strategy.
Eventually, I realised I couldn't do it alone.
Dan
Today I am Enough
All of my life, I have been searching for something. I didn't know what that something was; I just kept looking. I now know that I was looking for a way to be ok. I tried work, boys and girls; I went on adventures. None of these things did much more than provide temporary relief. Then I found drugs and alcohol. The relief was immediate and continued for several years. Finally, I could breathe again. I felt like I had been reborn.
Then my world slowly began to collapse around me. I lost my job during COVID-19 and was isolated due to a stage 3 lockdown. It was horrendous. I began to drink, and drink and drink. I sponged around the clock. I wasn't eating, and I hardly went outside. My sister came to check on me and was shocked at how I appeared. She called Jase at ASV, who arranged an initial consultation. The next day I began the ASV rehab at-home program. I am still engaged with the service as I write this. Thank you so much; I have found what I was searching for today. Today, I am enough!
Karen
Never to Late
I'm an older guy, and I have been drinking for a long time; I realised long ago I had an issue; I just never really got around to doing something about it.
My GP told me I would die if I didn't stop drinking. I thought he was joking. It turns out he wasn't. After serious medical issues and a visit to a hospital, I called ASV. I am now nearly a year sober—the first time in over 50 years. My daughters are doing the Family Solutions program, which they find very helpful. I am enjoying my sobriety and reconnecting with my family.
Thank you
Doug
I did it
Massive shout out to Team ASV.
You guys showed me a new way to live.
I came to you broken, a shell of a man; I was on my knees screaming for help. Your professional response to my distress and the emphatic way you supported me towards positive change was life-changing. Completing the rehab at-home program to address my challenges with addiction was the catalyst for a dramatic shift in my attitude, beliefs and thinking. From the bottom of my heart, thank you.
Today I am clean, and I am sober. More so, I am pleased to be clean and sober. I have found a new way of living, the change has been profound, and I am finally happy in my skin.
Pete
I have a new life
'I looked at Jason's life and what he had become, and he made it feel possible that if I put in some work, I could get the same outcome; all I had to do was try.
I've been clean for four years, thanks to Jason. When I started my recovery, I was an ice addict who thought no one could know what I was going through, thinking or feeling. Within the first minute, I could completely identify with him through his own story of rehabilitation. He opened my eyes to the world of recovery; I learned some fantastic tools and still use them today. His life experience made it easier for me to communicate with him because he knew exactly what I was going through.
With his help, I was able to turn my life around. He is down-to-earth, practices what he preaches and brings out the best in anybody who will give him a chance and give themselves that chance. I now have a kid, with another on the way, own a house, and have a steady job. A lot of that I owe to that first phone call I made and the fact he told me that there was hope and asked if I wanted my life back.'
Veronica
All the support I needed
'I wouldn't be where I am today without the help and guidance I received from ASV.
Giving up drugs was only the start of my journey; I needed to work on myself to stay clean.
Jason's friendly, professional approach, delivered in my home, made me feel relaxed and safe enough to speak my mind. He explained, showed and gave me the tools to develop and continue a clean and happy life.
Jason is a friendly, down-to-earth guy with no judgment, no matter what is being spoken about, which makes it easy to talk to him. He not only helped me get back on track but helped my family as well.
I could not recommend a better person to someone that is struggling with addiction; all he needs is a chance to talk with you, and you will see the positive impact that he can have on your life.'
Rick
Transformation
I didn't think my use of drugs and alcohol was a problem until I was encouraged to call the ASV team.
Twenty minutes later, I was beginning to comprehend the nature of addiction and the reality of my predicament.
A few days later, I completed my initial screening and assessment and had a clear recovery plan. It was now time for action.
It turns out that I had a few issues. The treatment approach at the rehab at-home program was something I could get my head around and sink my teeth into.
The process was transformational.
I am now six months clean and sober and feel at peace for the first time in a long time.
Thanks so much, ASV,
Jack
We're a happy family again
ASV provided our son with the tools to turn his life around and supported us during a challenging time.

Our son and the whole family were provided support, encouragement, guidance and an understanding of what was happening. It has been six months now, and already we can see a massive difference in our son's attitude, personality, lifestyle and positivity. We are confident that the recovery routine we developed as a family is sustainable.
Jason's explanation of addiction and addictive personalities made us understand what James is fighting against. He was sincere and dedicated to helping us all. We will be forever in his debt.
Jame's mum and dad
Time to get Serious
When I woke up, my wife had gone. She had taken my two kids with her. I was shocked, unsure why, as she had been telling me for ages she wouldn't stick around if I kept using and carrying on. I tried calling her, but I was blocked, angry, and hurt.
I called my Mum, she knew, she came over, I cried, so did Mum, she gave me a phone number, I called it, the guy offered me a way out, he said that change was possible and that I could turn the ship around. He also said the team he had assembled was first-rate and the program was evidenced and evaluated. He offered me hope; I grabbed it as I was desperate. I began the program; it was a Rehab at Home setup; I saw an Addiction doctor, got a diagnosis, and getting my head around the problem helped. It turns out addiction is a medical issue, and I was relieved. I moved into the solution, created a daily plan, practised good self-care, and started to feel better.
Now I am 6 months clean and sober. I am repairing relationships with my family, it's a slow process, but we all want it to work out. I will do this, one day at a time,
Jake
Just what I Needed
My experience of the rehab at-home program at ASV was life-changing. Big claim, I know, but to be honest, words can't describe the amount of positive change I have achieved since beginning the program a few months ago.
Before treatment, my life was a train wreck. It is evident to anyone who knew me just how messed up I was. The issue was that I couldn't see it. I had no idea of the reality of my life until the wheels completely fell off. I was driving home after a big night, and I crashed my car after passing out behind the wheel. The accident resulted in a few scrapes and bruises. Way more concerning was the fact that I had run another vehicle off the road. They were ok, also. I was fortunate, and so were they. The hospital recommended I seek addiction treatment. I agreed and enrolled in the ASV program the day after I was discharged.
The rehab program was just what I needed. I used what I learned to build a realistic and sustainable recovery plan which I stick to today. I am now over 6o days clean and sober, and my life is beginning to open up,
Thanks, ASV
Jacqui
Free from Me
After using meth for a long time, my partner finally told me that it was time to choose between her and the drugs; I decided on them. At the time, I was outraged that she would leave me after all I had done for her. After completing the rehab at-home program, I can now see things from her point of view. She loved me, and I loved her, but the drug was more important. Addiction had me in its grip; I was a slave to it; it took three weeks in a prison cell to wake me up to the reality of my position. My life was a mess, and I needed help.
Treatment was hard. The program was delivered by people who understood where I was and what I needed to get my head around the challenges I faced.
I am now two years clean and sober and have just completed a diploma in counselling.
Things are looking up,
Greg
From a lad to a Dad
After years of messing around and entirely focused on being a party animal, I was given a request by the woman I love. Stop being a lad and grow up and be a Dad; she told me she was pregnant and couldn't do this alone.
To say I was freaked out at the prospect of stopping my irresponsible lifestyle and becoming a Dad at the same time was an understatement of epic proportion; something inside me realised the truth of my situation and was excited and motivated at the prospect of a new and exciting chapter in my life. I tried for a few weeks to reduce my addictive behaviours. I needed professional assistance and support. I called ASV. The ASV team was terrific. Right from the first contact, I felt supported and understood. The rehab at-home program changed my life. My partner got involved with the family solutions program, and we have moved into a new phase of our relationship and lives.
Thanks, ASV
James
Best is yet to come
For a smart guy, I sure did a good job of messing up pretty much everything in my life.
Eventually, my life was messy enough that I was forced to concede that things were out of control and needed some assistance to turn my life around.
Picking up the phone and asking for help was one of the scariest and most confronting things I have ever done. Lucky for me, the person who answered acknowledged my courage in making that call. They told me that recovery was possible; I was so relieved I nearly wept.
The rehab at-home program introduced me to myself. I was provided evidence-based information delivered by professionals with a lived experience of addiction and recovery. I learned about stinking thinking and how I couldn't fix my addictive thinking with my addictive thinking. It was the reality check I needed. My Mum and my sister got involved with the family solutions program. It made a big difference to our family dynamic.
I grabbed the opportunity with both hands and made the most of it. I am now three years clean and sober. The world is beginning to open up, thanks to ASV.
Mick
Parties Over
When a few drinks too many turned into a ride home in a police car, I picked up the phone and called the consultant at ASV. I had heard from a good friend about a rehab at-home program that had helped them get off drugs and alcohol and turn their lives around completely. I enrolled in the program and rolled up my sleeves. Whatever it took, I was on a mission to get my life back on track.
The core program was intensive and forced me to look at myself ideally. I didn't like what I saw. I resembled the little person that I thought I was. It was a bitter pill to swallow. I put in my best effort, and things started to improve. Learning about the nature of addiction and the underlying issues that drive it was a game-changer. My family was a great support; they participated in several consultations with the family support program. We all managed to get on the same page and reconnect; it was a healing experience for us all.
Without the ASV program, I would be lost; thanks to the support team, I am now sober and moving forward.
Rachel
Today is different
Today is a good day.
I haven't drunk or used drugs for around a year, and it feels great.
Last year, after 15 long hard years of hitting my head against the wall with alcohol addiction and drug abuse in between every other second--I finally had hope that things could change. Today is an exciting day because I am learning to love myself enough so as not to need any substances anymore; if only I stick by these changes, then everything will be ok again. Learning to live with the man in the mirror has been challenging but very rewarding.
Thanks to the team ASV, you have helped me reset my life,
Sincerely,
Pat
I grabbed recovery with both hands
'I first met Jason when I was a 24-year-old at a supported accommodation program for youth with alcohol and drug problems. I can recall his humour and ease, bringing a light-hearted hopefulness to what was undoubtedly one of the most challenging periods in my life.
Jason is someone who can naturally engage a diverse range of people in all manner of states of well-being and distress. Even at this early stage in his career, he always came across as professional and deeply dedicated to others and his recovery.
Any service would be fortunate to be guided by a person of Jason's integrity and his invaluable lived and professional experience.'
Stacey
Learnt about the problem
It wasn't until I lost my job and my partner walked out that I took a good look in the mirror. I didn't like what I saw. The man looking back at me was a stranger. I found it impossible to reconcile the image glaring back at me with the man I was and wanted to be again. It was time for a change.
I called Jase at ASV. He didn't mess around. Two days later, I had completed an assessment, and we had developed a viable recovery plan together. I was off to the GP for a referral to see the ASV Addiction Medicine Physician who managed my detox process. Stopping use was hard. Thanks to the ASV rehab at-home program, I can stay plugged into the solution.
Grateful,
Rob
I have had Enough
Thanks to the ASV Rehab at Home team.
I now understand the nature of addiction and what my primary problem is. I can now move forward into a sustainable solution.
Realising that I had had enough of banging my head against the wall was one thing.
Finding the courage to pick up the phone and reach out for help was another.
Despite my position being desperate, seeking help took me a long time. If I had acted sooner, I might have been able to save my marriage and my business. ASV introduced me to the concept of being a slow learner. I was also a fast forgetter. Since seeking help and support, I haven't looked back. I seized the opportunity for change with both hands as if my life depended upon it. It did.
Alex
Thank You
Sad to say, I am an ice addict named Blake. I came from a good family and certainly knew right from wrong. Growing up, despite being somewhat popular, I struggled with the connection. I started drinking quite early, moved on to cannabis quickly and then found ice. It was my poison and my remedy. Without it, I was a broken shell. It took me a few years to realise the negative impact these behaviours had on my life and those I loved.
Eventually, I was ready to look at change. Thanks to the ASV rehab at-home program, I was able to find a way to look at my stuff in the least aggressive way possible. Today I am sober and drug-free. I am busy repairing the wreckage of my past. I have returned to work at the family business and am enjoying the experience. Now, I am looking forward to my future.
Sincere thanks to the team at ASV
Blake and Fam
Regional Recovery Support
I was looking for an affordable drug and alcohol rehabilitation program. I am from regional Victoria and was resigned to the fact that I would have to travel to Melbourne to find something suitable. I was wrapped when I saw the ASV rehab at-home program. After a good chat with the consultant, I decided to try it. It all sounded great. I was stoked that the process and the program fit me well. It was affordable and allowed me to participate in a treatment program while staying home.
The workbooks were tough; I also started journaling daily. A part of the support program I enjoyed was the daily check-in telephone calls. I felt supported.
If anyone is seeking help with drug or alcohol issues, give the ASV team a call, you won't be disappointed.
Josh
From despair to hope
'Our son has gone from feeling beyond help to being the hopeful, focused young man we knew he could be.
ASV helped our son find his way. Jason has done that with empathy, subtle ideas and practical words that have resonated in a way that no one had been able to get through before.
Examples of these changes include getting our son out of trackie pants and into bright clothes to become the man he wants to be and doing the right things for his self-esteem, like helping in the kitchen.
These sound like small events, but drugs have hijacked our son's motivation and emotional growth over the years. By staying away from drugs and focussing on his recovery, he is relearning these life skills or developing them for the first time.
Jason has been a guardian angel to our family. He is a hardworking, conscientious and caring Mentoring Coach with extensive knowledge, offering advice, support, rehabilitation, aftercare support and guidance to clients who have experienced trauma or hardship.'
Rob's mum
Thanks
Hi ya, my name is Ben, and I am writing this testimonial in the sincere hope that sharing my experience with the challenges of addiction will potentially assist someone in seeking help. ASV was amazing, I learned so much about myself, and I also knew what the real problem was. For what seemed like forever, I had blamed my addictive behaviours on everything around me. I also sincerely believed that my problem was the substances I used. It turns out those substances were a symptom of the problem. They were my solution to managing the challenges of my internal and external worlds. I was using substances to self-medicate and avoid reality. It was both overwhelming and a relief at the same time to realise the reality of my predicament. The ASV rehab at-home program moved me through a process of change. I am now clean and somewhat serene; thanks, ASV.
Ben
Free at Last
Thanks to ASV, the Rehab at Home program introduced me to a new way of living, resulting in my becoming a better me, a better partner, a better dad and a better employer.
I was lost in the jungle of addiction for so long that I can't even remember how it all started. I grew up in a loving and supportive family. I went to good schools and had a reasonable opportunity at a beautiful life. I knew right from wrong and had many hopes, dreams and plans for my future.
None of this mattered; once addiction sunk its claws into me, I was lost, resulting in many years of confusion, harm and fractured relations.
Despite many harmful consequences, somehow, I kept making the same mistakes over and over. Something had to change; that something was me. I stopped using and drinking, supported by the ASV addiction medicine physician and began the 12-week treatment and recovery support program. It was a life-changer. I now hope my life can be meaningful and fun without relying on substances.
Tim
Thank You ASV
I am happy to have completed a 12-week rehab at-home program that completely changed my life. The program was challenging; I was forced to take a good hard look at myself, and the reward for effort was genuinely extraordinary. I have now been both drug and alcohol-free for 12 weeks, Yay!! The change has been significant. I am no longer consumed with fear, anger, resentment and guilt. I can look at myself in the mirror without cringing. I am learning to keep my side of the street clean and abstain from substances one day at a time. Thank you to the team at ASV; I couldn't have done this without you.
Thank You
Thank you to the ASV rehab at the home team for a unique and transformational addiction treatment experience.
Before completing the program, I had no idea what a mess my life had become. Despite apparent challenges with alcohol, cocaine and ice, I was clueless about what drove my outrageous behaviours. Thanks to the program, I began to consider my part in messing up pretty much everything in my life and took some personal responsibility in cleaning up my side of the street.
Six weeks later, I can look at myself without cringing; this has been a massive relief.
In all sincerity, I can't thank the ASV organisation enough; they gave me the opportunity, and I did the rest.
Evan
What a Relief
After many years of in some way using speed, ice, alcohol, cannabis, cocaine, GHB, hallucinogens, heroin, MDMA, and ketamine in a high-functioning manner, in one night, it all blew up in my face. After 15 years of drug use, it was pointed out to me by a cranky magistrate that it may be a good time to look at my behaviours. I enrolled in a rehab at-home program, and to my alarm, I quickly realised I had a substance use problem and was forced to consider that I was a drug addict.
Thanks to the fantastic team at ASV, I came to terms with the man in the mirror and began to address my issues; I have now abstained from all substances for over six months, and I am a free man!
Rod
Wow!
I can't believe the amount of positive change I have achieved over the last 30 days in the program with the ASV rehab at home. Wow, what a ride. Initially, I stopped my drinking, supported by my Doctor; the detox was a bit messy and not something I am ever keen to repeat in a hurry, I can assure you. Once I came good, I launched into the program with enthusiasm and realised the importance of applying myself to the treatment process. Half measures avail us nothing, my Nanna used to say. The program was easy to get involved with. Well written, well-organised, and evidence-based. I responded well to the structure. It helped me to, with the help of the ASV team, develop a wellness and recovery plan incorporating a positive daily routine. So grateful; thank you, ASV; I can do this!
Thanks for being there when I needed help!
I have always considered myself to be lucky. Sadly, being lucky and being a slow learner extended the length of my addictive behaviours considerably. For a long time, my use of substances had been problematic. Since high school, I have developed a reputation as a person who loves to party. Now I am in my forties, and the party is well and truly over. Thanks to the fantastic team at ASV, I have been able to cease my addictive use of substances and remain drug and alcohol-free for six months. During this time, I have recovered many things that my addiction removed from my life. I am excited about my sober future, full of hope and opportunity.
Greg
From dope to Hope!
In this testimonial, I'd like to share the struggles that have kept me sober for a year and a half now, with the hope of helping others in similar situations as myself. I should preface this by saying that I'm not an expert and am self,-taught regarding aspects of my recovery from addiction.
The only real qualification to share my experience is that I've used many different drugs and have found sustained success at maintaining sobriety.
When I started taking heroin, it was in small doses; my initial addiction was manageable and didn't feel like much of an issue. From then on, it was a pretty quick downward spiral; the obsession grew more substantial, and I took more significant risks to obtain more. I was using other drugs along with heroin, namely cocaine and benzos, but still kept my day job despite increasing use.
I began struggling financially, stealing from my mother's wallet every week until she caught me in the act. That was the worst day of my life up until that point. Sadly, things got much worse leading up to my arrest and spending a night in the police cells.
Enough was enough. It was time for a change. That very next day, I made a phone call—the day after, I started a treatment program.
The best thing about recovering from an addiction is that you can pursue interests you never considered with a clear head and, more importantly, time. I always saw myself as more of an idea person than a technical one. Computer programming seemed to require in-depth knowledge, which would be hard to remember once my mind was clear and focused. That had been true until the last few months when I spent a tremendous amount of time getting and using substances. So much time was spent chasing that high that I didn't have time for much else.
Admittedly the programmer in me is still struggling to come out, but with a lot of help, it's been making some serious progress these last few weeks since completing the ASV rehab at-home program. I've learned several new skill sets and basic concepts like test-driven development, patterns, and refactoring. While there are important things for me professionally, getting my substance use under control has allowed me to focus on my mental and physical health and begin repairing fractured relationships with people important to me.
I'm looking forward to continuing my journey of discovery and reconnection and having the opportunity to learn and grow even more, one day at a time.
Sincerely,
Jason F
Sober & drug free
I am on a healthier way of living, and my family is happy again. The ASV rehab at home program helped me get back on track by providing me with accessible materials, like their "living in balance" workbook that contains information about how I can stay sober for good without drinking alcohol or drugs. Dr Jack regularly called to check in during my at-home detox and the program asking if he could be helpful in any way possible - it was so lovely knowing someone had noticed when I needed help too!
At the right time, the right people with the correct information were presented to me. I am sober and optimistic about my future for the first time in a decade.
Thanks, ASV
Sincerely,
Kate
New look at life
I was the average middle-aged, middle-class businessman with one terrible secret, one big issue, addiction. I didn't have it as hard as many people did with drugs and alcohol, but ice just became an everyday part of my life that consumed all aspects - socialising, work productivity and mental health. The 28-day rehab at-home program offered by ASV is what saved me. When I began my rehab program, the ASV team made sure everything about my recovery-related needs was met- so grateful to have been provided with a genuine opportunity to identify and address my issues; relieved is an understatement, thanks, ASV.
Greg
Freedom from self
One of the most challenging things I've dealt with was when my wife told me she wanted a divorce. She gave me an ultimatum one night, stop lying about using drugs and drinking or face losing her and my children forever. The next day, I called the ASV rehab at-home team. The program was very informative and beneficial. Regarding my family, on completing the 4-week rehab program, we worked through our problems together by getting help from the ASV family therapist who has previously dealt with these sorts of challenges.
I am now happily drug and alcohol-free and looking at moving forward into a life in recovery from addiction, one day at a time!
Sincerely,
Jack and Fam
Recovery
One of the best decisions I have ever made was jumping into the ASV rehab at-home program and giving it a red hot crack. Leading up to this decision, it's fair to say that things were getting messy. I struggled to hold down work, and my essential relationships fractured. I was even beginning to blip on the radar of the police. It was time to have a good look at myself. I needed help, and I needed it fast. A good buddy of mine had completed the ASV rehab program and spoke very highly of it. Combined with his glowing endorsement was the noticeable positive change that was so visible. I had a similar experience with treatment. It was very challenging at times, but learning about the nature of addiction, the real problem, what recovery looks like and how to sustainably achieve positive change were critical components of my success. Thanks to the team at ASV,
Robbie
Thanks ASV team and my family
ASV helped me through a difficult time in my life and showed that they cared and knew what they were doing by coordinating the best treatment for me. The ASV team was there when I needed them, even arranging an external referral to financial counselling to help with the financial mess I had created.
The process was arduous, the program content was professionally presented, well thought and explained. At all times, I felt fully supported and respected, thanks to ASV.
Tanya
New Chance!
I am happy to report that I am now drug-free after 12 years of chronic substance use.
Sadly, many of my behaviours during my addiction were selfish, foolish, dishonest, and inconsiderate. Comparing these behaviours with my core values of fairness, honesty, loyalty, and family was incompatible. The result was a lot of shame and guilt, fear, anger, low esteem and anxiety and depression, which merely fed my underlying psychological and emotional issues and fueled my addiction. I was a complete mess and the last person in my life to realise the reality of my situation.
The question was, what to do about it? Simply stopping my substance use was something I did pretty regularly, with short-term abstinence being initially achievable but not sustainable. It seemed to me my drug problem was more extensive than just drugs; I was starting to suspect that more was going on than met the eye.
The straw that broke the camel's back was a ride home late one night in an ambulance after drinking too much, resulting in a fall and a minor concussion. On the way home, a kind paramedic mentioned to me that I might want to have a look at my drinking and substance use issues and recommended I attend a self-help meeting of alcoholics anonymous and that seeking professional support from a local rehab at-home program would also be helpful. The next day, I called the rehab at-home program and began the program the day after; I also started attending regular meetings of AA. It was great to meet a group of people who I related to and that had found what looked to be a sustainable solution to many of the issues I was plagued with. The intense treatment program forced me to consider many things I had neatly avoided for so long. Coming to terms with the man in the mirror was challenging but rewarding. I am now drug-free, recovery-focused for several weeks and living my life for the first time in the solution, one day at a time.
Thanks so much, ASV.
Rod
Recovered at Home
From the depths of my rock bottom, I googled rehabs I could do from home. For some reason, I was drawn to ASV. There wasn't anything I wasn't willing to put in my body, and I no longer recognised myself when I looked in the mirror. If it wasn't for ASV, specifically Jase, I firmly believe my marriage would be over. It's been a process, but I have never felt so clear-headed and ready to tackle life. I'm now equipped with the tools I need to keep my family whole and me healthy. I can not thank Jase enough for helping me be a better man.
Wow, what a relief!
For as long as I can remember, I have taken substances and enjoyed drinking alcohol a bit too much for the liking of my loved ones. Sadly, for a long time, I could not see their issue, resulting in an inability to share their concerns. I have now realised that I am both a slow learner and. a fast forgetter, resulting in repeating the same mistakes consistently while expecting different results.
The ASV rehab at home program changed everything; they met me right where I was, in the comfort of my home, quickly offering a viable, evidence-based solution that appeared feasible and achievable. The best thing was that the program was affordable, and I could pay weekly.
After completing the 4-week core program, I have committed to an additional 12 weeks of aftercare support. This decision to get involved in the program has empowered me in many ways. I feel better than I have in 20 years; my family has noticed a dramatic improvement and is super proud of my efforts and success. My newfound recovery focus provides genuine opportunity and hopes for a brighter future.
Thanks, team ASV,
Blake
Grateful for all
Now that I have graduated from rehab, I am happy to say that my life has changed so many ways. One of these changes is how I enjoy the outdoors now - since then, it's been easier to get outside and explore. It feels good to be healthy again! For those struggling with addiction or dealing with a loved one who is struggling with addiction, please know you can find help at ASV; the support team was genuinely unique and highly recommended!
Sarah P
It's Possible to Change
When I started with ASV, I didn't care about any assessments. I knew I was out of control and just wanted to get on with it. But, since then, I've been able to look back at my original assessments, where I came from, and the things I was doing to myself and everyone, and I can see how far I've come.
When Jason said he wanted to ask me some questions about my drinking, I thought I would get another lecture about how I've affected my family, but he made it easy. He said it was just a talk. Some of it was a bit of a shock, but I did the assessment myself and felt I was in control.
The positive change I have experienced since engaging in the ASV rehab at the home program has been considerable. I now have a realistic opportunity at a brand new life, free from drugs and alcohol and the jungle of addiction.
Thank you, ASV.
A New Me
I found it easier to talk to my family about my addiction and recovery when I had the words and the understanding.'
I thought I had some moral deficiency, and I couldn't understand why I was still smoking meth even though I hated what it was doing to my life. Reading about addiction, doing the rehab at-home program, watching some youtube videos and talking to the ASV team helped me see my life in a different, more positive way.
Self-assessment was the final piece.
Honest wasn't a word I could have applied to myself when I was using drugs, but I had to change that if I was going to recover. While initially fearful of looking at the truth of my life, I discovered that things seemed different and less daunting than I'd feared. I guess it was because I was already making changes, and the little changes impacted me.
* Names of all of the above client testimonials have been changed to protect people's privacy and confidentiality.
"ASV provides a variety of Drug and Alcohol rehabilitation, addiction treatment and recovery support options across Melbourne and Victoria. Working within an organisation that believes passionately that sustainable recovery from addiction is possible is an amazing experience. Supporting people struggling with addiction to achieve sustainable positive change demonstrates to all program participants and the broader community the genuine possibilities of recovery." - Jason - ASV Rehabilitation Centers Near Me Program, Melbourne & Geelong 2020.