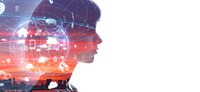 Signs of Addiction
The main signs of Addiction include:
Loss of control over the use of the substance or behaviour.
Continued use despite negative consequences
Cravings or intense urges to use
Tolerance, or the need to use more to achieve the same effect
Physical withdrawal symptoms when use is stopped
Neglecting responsibilities and relationships in favour of substance use Using the substance or engaging in the behaviour more often or for more extended periods than intended
Inability to stop or to remain stopped.
It is now understood that Addiction is a chronic brain disease that affects changes in brain structure and function, particularly in the areas of the brain that control reward, motivation, and decision-making. When a person uses a substance or engages in behaviour associated with pleasure or reward, their brain releases dopamine, creating a feeling of pleasure or euphoria. Over time, tolerance develops as the brain becomes accustomed to the increased dopamine levels and starts to rely on the substance or behaviour to produce it. With continued use, the brain's reward system changes, and the person may need more substance or behaviour to achieve the same level of pleasure. This is called dependence. At this stage, the person may experience withdrawal symptoms if they try to stop using the substance or behaviour.
The addiction process also involves changes in other brain areas that control decision-making and impulse control. These changes can make it difficult for the person to resist the urge to use the substance or engage in the behaviour, even when they know it is causing harm to themselves or others. It's also worth noting that Addiction is caused not only by the substance or behaviour but also by a combination of genetic, environmental and personal factors.
Is it possible to recover from Addiction?
Yes, it is possible to recover from Addiction.
Recovery is a long-term process and can take many forms, depending on the person and the substance or behaviour they are addicted to. The most effective addiction treatment is a combination of medication and behavioural therapy. Medication can help to manage withdrawal symptoms and cravings.
In contrast, behavioural therapy can help the person to develop the skills and strategies they need to overcome Addiction and maintain long-term recovery.
Recovery from Addiction is a lifelong journey, and relapse is a common process. It is vital for people in recovery to have a support system in place, including friends, family, and professional support, to help them stay motivated and on track. Recovery is possible through self-help programs like 12-step programs, and alternative therapies, such as meditation and yoga, can also benefit those in recovery. It's also worth noting that Addiction is a treatable disorder, and early intervention is critical to a successful recovery. The earlier treatment is sought, the better the chances of success.

"Being addicted to drugs and alcohol can be an incredibly destructive and challenging experience. It can take a toll on your physical and mental health, as well as your relationships, finances, and career. People addicted often find themselves compulsively using substances despite the risks and negative consequences. They may experience cravings and withdrawal symptoms when they try to quit. Over time, Addiction can cause people to feel disconnected from themselves and the world around them, leading to isolation, depression, and hopelessness. People seek treatment for Addiction for several reasons, including improving their overall health and well-being, managing their cravings and withdrawal symptoms, reducing their risk of relapse, reconnecting with family and friends, and gaining control over their lives.
Treatment can help people learn more about their Addiction, develop healthy coping strategies, and build a support system. It can also provide structure and accountability, critical components of long-term recovery. Addiction treatment can be effective in treating Addiction. Treatment typically involves a combination of therapies, medications, and support services. Treatment can help people understand their Addiction, develop skills to manage their cravings, and build a supportive network. Treatment often includes individual and group counselling, cognitive-behavioural therapy, 12-step programs, and medications. Treatment is tailored to the individual and typically occurs in an inpatient or outpatient setting. Depending on the severity of the Addiction, treatment can last anywhere from a few days to several months. In general, the longer the treatment, the more effective it is. Sustainable recovery from Addiction is possible. Recovery is a process that involves different stages. Recovery requires ongoing self-care, including managing triggers, developing healthy lifestyle habits, and building a strong support network. With the proper support and a commitment to change, achieving and maintaining long-term recovery is possible." - Jason Bowman - ASV Drugs and Alcohol Rehab 2023
---