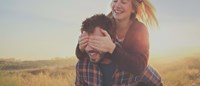 ---
---
Addiction Solutions Victoria - drug Rehab - alcohol rehab - rehab at home - family support
Providing personalised & affordable Drug & Alcohol rehabilitation options across Melbourne, Victoria.
---
We were at our wits end. Our daughter wanted to stop using crystal meth (ice) but found it hard to follow up with appointments or even get to see our doctor. Just when we were about to give up, we were referred to Jase from ASV who came to our house and saw our daughter right there in our own lounge room. Within moments we knew we'd called the right guy.
ASV IS A REGISTERED
NOT-FOR-PROFIT ORGANISATION

ASV is Governed by a board of directors who in response to an identified community need, established a recovery focused substance abuse treatment & addiction rehabilitation service in Melbourne, Victoria. Established in 2015, and supported by families and other members of the community whose friends and family members faced challenges with Drug and Alcohol addiction - they want to help others recover from addiction.
ASV DRUG & Alcohol rehab PROGRAMS - Melbourne
Addiction Medicine Assessment and Management
Addiction Psychology Assessment and Management
Ice Breaker Program - Rehab at Home - Drug and Alcohol Addiction Treatment Programs
Psychotherapy and Counselling - Peer Support and Mentoring
Ongoing Recovery Support – Aftercare - Return to Life Program
Family Therapy
Family Support Program - for families of Addicts
Family Solutions Online Course
Telephone / Skype Support
Referral / Advocacy / Linkage to relevant and appropriate supports and services.
ASV provides genuine opportunities for positive change for any person experiencing challenges related to Drug and Alcohol addiction. The ASV addiction treatment & rehabilitation process provides evidenced based Drug & Alcohol treatment and rehab programs across Melbourne, Victoria.
All ASV support programs are based on International best practice. Our staff are highly trained, experienced professionals driven by a passion to support any person or family negatively impacted by addiction.
Are you or someone you love impacted in a negative way by an addiction to Drugs or Alcohol?
The ASV team would like you to know that sustainable recovery from addiction is possible.
There is light at the end of the tunnel.
"ASV Drug rehab and Alcohol rehab treatment programs provide authentic opportunity for people to achieve sustainable positive change". - Jason Bowman - Addiction Solutions Victoria (ASV) CEO - Drug and Alcohol Rehab, Melbourne, Victoria.