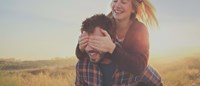 ---
Addiction solutions drug and alcohol rehab Melbourne - rehab at home
Providing affordable, evidenced based Rehabilitation options across Melbourne and Victoria.
We were at our wits end! Our daughter wanted to stop using crystal meth (ice) but found it hard to follow up with appointments or even get to see our doctor. We were about to give up, when we were referred to Jase from the ASV drug and alcohol rehabilitation Melbourne program. He came to our house and saw our daughter right there in our own lounge room. Since addressing her ice addiction she has completely turned her life around and embraced the possibilities of recovery. We also participated in the Support for Families of Addicts program which was a great help to us all. Thanks ASV.
ASV Alcohol and Drug Rehab programs - Melbourne
ASV IS A REGISTERED
NOT-FOR-PROFIT ORGANISATION
ASV is Governed by a board of directors who in response to an identified community need, established a recovery focused substance abuse treatment & addiction rehabilitation service in Melbourne, Victoria. In addition, a key focus of the founding board was to provide practical and emotional support for families of addicts. Established in 2015, and supported by families, professionals and other members of the community whose friends and family members faced challenges with Drug and Alcohol addiction - they want to help others recover from addiction and alcoholism.
ASV provides genuine opportunities for positive change for any person experiencing challenges related to Drug and Alcohol addiction. The ASV addiction treatment & rehabilitation process provides evidenced based Drug & Alcohol treatment and rehab programs across Melbourne, Victoria. Latest research frames our family support program for the families of people experiencing challenges related to their loved ones addiction. The rehab at home approach includes an assessment by an Addiction Medicine Physician (Specialist) and an Addiction Psychologist as required. On going management and support is also provided. ASV treatment and rehab programs are based on International best practice. Our staff are highly trained, experienced professionals driven by a passion to support any person or family negatively impacted by addiction.
Feedback from Program Graduates.
Steve
"I was sick of my life in addiction so I googled ice rehab Melbourne and found ASV, best move i ever made, ASV helped me turn my life around, got my kids back too, eternally grateful."
Sylvie
"I successfully completed the ASV Drug and Alcohol Rehabilitation Melbourne Program, it was the first thing I had completed in a long time, the program really opened my eyes, great information delivered in a practical manner by experienced and qualified people, highly recommended."
Pete
"After several years of flunking resi rehab programs it was really refreshing to find a new different approach to rehab in Melbourne. The ASV Rehab at Home program ticks all the boxes, thanks ASV."
Ellie
"After years of using Ice I finally realised my life was going nowhere. Soon after I started searching for an affordable drug and alcohol Rehab program in Melbourne. Completing the ASV core program and combining the extended aftercare program into my aftercare plan was the best decision I have made in a long time."
Jim
"Searching for an alcohol rehab was a challenge, I was very concerned about doing treatment with people who used drugs. I know it sounds bad but I had a lot of fear about it. The ASV rehab at home program suited my needs perfectly. The doctor arranged a detox and the program was engaging and delivered in a way I could relate to. Thanks team ASV."
Stacey
"Completing the rehab at home program was the most positive experience of my life. I was looking for a drug rehab program and found a flexible evidenced based solution to my needs, once I got my head around the nature of addiction I didn't look back, thank you ASV team. Happy to recommend this service to anyone seeking help with an addiction."
Liz
"Seeking an outpatient rehab clinic in Melbourne that could meet my needs was no small task. Turns out the industry is full of services that cost a fortune. The public system was clogged resulting in super long wait lists. I need help asap. I needed an affordable and credible option, I found it at ASV. The rehab at home program was ideal. The program was well organised and delivered by a professional team of passionate individuals, committed to supporting people to achieve the goals related to recovery from addiction."
Rob
"My best buddy told me about an at home drug and alcohol rehab program delivered both in person on online.. I was keen to check it out as I was struggling to stop using ice and cannabis. I was also drinking too much alcohol. The program was hard work but I got lots of support from the clinical team. They were a great help. Thank you to all involved, I am now a free man and moving on. ASV helped me get my life back on track."
ASV alcohol and other drug addiction treatment options
Addiction Medicine Assessment and Management
Addiction Psychology Assessment and Management
Ice Breaker Program - Rehab at Home - Drug and Alcohol Addiction Treatment Programs
Psychotherapy and Counselling - Peer Support and Mentoring
Ongoing Recovery Support – Aftercare - Return to Life Program
Family Therapy
Family Support Program - for families of Addicts
Family Solutions Online Course
Telephone / Skype Support
Referral / Advocacy / Linkage to relevant and appropriate supports and services.