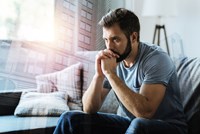 What is Addiction Recovery?
Recovery from addiction is a complex yet achievable process that requires commitment, dedication, and hard work.
The fact that addiction is a chronic illness means individuals may experience prolonged struggles, but that should not prevent those afflicted from seeking treatment and forming a recovery plan.
Making the crucial decision to embark on a journey towards lasting recovery is the first step. Still, other components must be carefully considered to maximize one's chances of successful, sustained recovery. The path to sustainable recovery is different for every individual. What works for one person may not be effective for another.
Additionally, battling addiction can be isolating, and sustained recovery requires support from both professional and personal sources. Forming a therapeutic plan and a support system that works best for the individual is crucial to ensure the best chance of a successful recovery. The most critical component of any recovery plan is assessing one's lifestyle and identifying changeable aspects. Addiction does not occur in a vacuum and is rarely an isolated occurrence. Addiction often results from underlying issues such as depression, anxiety, trauma, grief, or difficult life circumstances. It is essential to recognize and address these issues to ensure lasting recovery. A comprehensive recovery plan can often involve medical and mental health treatments. Individual therapy can be immensely helpful in addressing the root of an addiction.
"I am grateful to have completed my 12-week IOP rehab at-home program with ASV in Melbourne. I received the same care and support I would have received if I had gone to a traditional rehab facility but in the comfort of my own home. The program allowed me to focus on my recovery without disrupting my life. The ASV team was always available to answer any questions I had, and they provided me with the support and guidance I needed throughout the entire program. I am now feeling empowered and ready to move forward with my life. I cannot thank ASV enough for their help and support." - ASV Rehab at Home Program Graduate 2023.
In contrast, group therapy can often provide support, encouragement and a feeling of connection that is vital to the process. In addition, addiction is not only physical but involves learning to cope with former triggers that lead to substances. This is where support groups and other cognitive behavioural therapies can be incredibly beneficial. The recovery process can be made more accessible by forming a solid support system. Recovering from an addiction can be very lonely. Understanding one's dependence and its triggers is critical to maintaining sobriety. Professional therapists and support groups like Narcotics Anonymous or SMART Recovery can provide invaluable guidance on managing addictive cravings and behaviours. Positive reinforcement from friends, family members – even fellow addicts - can make all the difference for those taking their first steps towards recovery.
Additionally, healthy habits significantly increase one's chance of long-term recovery. Eating nutritious meals, exercising regularly, and getting plenty of quality sleep help with physical addiction and support positive mental health. This is because healthy habits incorporate self-care, which can be a powerful therapeutic tool. It is also important to nurture one's spiritual life by engaging in practices such as meditation or prayer, which can be tremendously helpful in recovery. Recovery from addiction is possible, but it requires hard work and dedication. It is vital to plan a course of healing that addresses the individual's specific needs and forms a supportive environment of peers and professionals. With the right combination of treatments, support and healthy habits, lasting recovery can be achieved.
"ASV AOD services are specifically developed to provide all program participants timely access to effective addiction treatment & rehabilitation options." - Jason - ASV AOD Services 2023
---