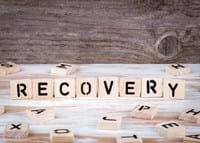 Our Team

Jason Bowman - Manager - Rehab at Home
Dip AodMh, Dip BusMgt, MACA, MMHA, MAICD
"I love my work. Talking with clients and families, getting to know them, and seeing them recover, never ceases to inspire me. My experience of working within several leading Drug and Alcohol addiction rehabilitation services within Melbourne and across Victoria has provided me with many transferrable abilities. I use my skills, knowledge and life experience to develop solution-focused recovery plans for the individual and their family and loved ones. Being able to share the hope of positive change and show people that recovery is possible is incredibly important to me. It motivates me to inspire and lead the ASV organisation to maintain our vision of providing affordable, evidence-based addiction treatment and rehabilitation options to all Victorians."
Over the last 14 years, Jason has enjoyed working in senior roles within leading private and not-for-profit addiction treatment, recovery support and rehabilitation services across Melbourne, Victoria. During this time, he has seen many people find and achieve sustainable recovery from substance misuse and dependence (addiction and alcoholism). From senior support worker through community relations consultant, program director to ASV manager, he has focused on supporting people and families to change their lives.
"Despite my relevant industry experience and professional training and qualifications, both factors I am incredibly proud of, my greatest achievement by far is my lived experience of the many challenges of chronic addiction combined with finding my way into a sustainable recovery. I am extremely proud to report that on February 25th, 2022, I achieved 17 years of total abstinence from all substances. Over the last 16 years, I have developed a strong sense of self, identified and addressed many of my underlying psychological and emotional issues, defeated my substance use issue and am now more than content with the man in the mirror. Please believe me when I say addiction is treatable and recovery more than possible."
---

Paul Watkins - Coordinator - Recovery Support Solutions
Paul has worked in both the private and community sectors within the alcohol and other drug sectors for nearly ten years. Before this, he worked within the Federal Government providing and creating support services for Homeless Australians and was awarded an Australia Day Award for this. Paul then went on to work in HR, leading an Early Intervention team that focussed on non-compensable illness and injury in the workplace. Most of his clients in this role had severe conditions: Cancer, HIV and various Mental Health Conditions.
Paul's focus is Dual Diagnosis, both addiction issues and how they couple with mental health illness. Paul understands the complexity that can arise with a dual diagnosis client and its effect on the individual and their loved ones. Paul enjoys working with people with addiction issues, introducing them to a new way of life and providing some psych education and support for mental illness.
His experiences include working in the KEYS Team; a multidisciplinary team made up of mental health workers and clinicians; he has worked in rehabs and provided addiction and mental health support to companies, including Metro Trains, Jemena and the Trade Union Movement. He has written scripts, produced alcohol and other drugs/mental health educational material, and provided technical editing for literature on addiction.
Along with his professional experience, Paul is a peer worker in that he has overcome his addiction issues and has been sober for ten years. He is also the co-host of The ARC- The Addiction Recovery Cast. His other interests include Stoic Philosophy, International Politics, Shakespeare and the mighty St Kilda City Football Club.
"My professional and personal experience have shown me how to create an effective framework for change, which I have seen work not only within myself but hundreds if not thousands of times. I ask myself and all of my clients to aim low. Aim low daily and your life will be unrecognisable in 12-18 months".
---

Angela Ireland - Manager - Family Solutions
Angela is a Master's qualified Family Therapist with extensive experience in the addiction recovery and family support field. For over 20 years, she has worked evidence-based with families impacted by a loved one's alcohol or drug use. She has also developed several family education programs across the state, including creating educational booklets for families.
"When people are working on changing their behaviours related to drug and alcohol misuse, dependence, alcoholism or addiction, the involvement of those close to them can help. When families and friends work together, problematic behaviour and negative effects can be dealt with more quickly. My experience and the systematic study of evidence-based research prove that individuals do better when families are directly involved".
---

Dr Jack Warhaft - ASV Addiction Medicine - Consultant
MBBS, FANZCA, FAChAM (RACP), Grad.dip.Substance abuse.
Dr Naham (Jack) Warhaft was born in Melbourne and educated at Melbourne High School. He studied medicine at the University of Melbourne and commenced anesthetic training in 1966. He began specialist practice in anesthesia in Melbourne in 1971 and held senior appointments at Box Hill, Mercy Maternity, Werribee Mercy and Angliss hospitals. In the 1990s, he became involved in managing anesthetist colleagues with narcotic dependency - the Box Hill Hospital Re-entry Program for Impaired Anaesthetists.
He furthered his training in doctor's health by undertaking frequent visits to the USA and Canada. In 2001 he was appointed as the founding Medical Director of the Victorian Doctors Health Program (VDHP) - modelling it as closely as possible on the North American Physician Health Programs. He ceased his anesthesia practice and qualified as a Fellow of the Chapter of Addiction Medicine, RACP, in 2004. He retired from the VDHP in 2007, when he managed about 80 doctors with substance use disorders. From 2009 to 2017, he was the addiction medicine physician at Malvern Private Hospital in Melbourne. He was responsible for developing and implementing medical guidelines and the overall medical service provision. He co-founded 'Australian Doctors in Recovery' in 1994 and maintained informal links with his US, Canadian and British counterparts. He is the convenor of Victorian Doctors in Recovery, which meets regularly to support doctors with substance misuse issues.
---
Debbie Sesso - ASV Board Member - Secretary
Debbie is an enthusiastic advocate for recovery and understands the importance of effective, evidence-based addiction treatment and recovery support. As a family support group leader, Debbie expresses her passion through her interest in finding ways to help families and people with alcohol and/or other drug problems and addiction challenges.
"It's great to see how far ASV has come in a relatively short time; I am wrapped to be a part of it all and can't wait to see what the future holds."
---
Emma Hooper - ASV Board Member
Emma has worked in community health, related government, and private sectors for over 17 years. She is a qualified and experienced clinician in mental health, drug and alcohol misuse, dependence, addiction and alcoholism. Emma has had previous experience as a volunteer Board Member in the Non-For-Profit Sector. She brings her professional and personal experience of addiction, and commitment to recovery, to the team at Addiction Solutions Victoria.
---
Rosa Good - ASV Board Member
Rosa is a communications and marketing specialist with experience in the not-for-profit and education sectors. Passionate about helping others, Rosa is an enthusiastic supporter of ASV and is motivated to ensure that ASV delivers best practice, evidence-based Drug and Alcohol treatment and rehabilitation, and family and recovery support, providing all ASV program participants with the very best opportunity for sustainable recovery from issues related to substance misuse or dependence (addiction/alcoholism).
Is recovery possible?
Addiction is a life-altering experience. Addiction can bring out intense struggles and challenges, not the least of which are behavioural changes that transform your entire lifestyle in ways you never thought possible.
Recovery is possible, and recovery is achievable. The idea that addiction cannot be beaten stems from uninformed, negative views of addiction.
No matter how desperate the circumstances seem, there are several different paths to help a person recover from addiction, whether it's inpatient or outpatient rehab centres, support groups like 12-step Alcoholics Anonymous and Narcotics Anonymous programs, even church groups and grassroots organisations with social efforts aimed at ending drug abuse in the community.
Many people recovering from debilitating addictions need assistance and guidance after their initial rehabilitation and emotional healing journey has ended. Addiction therapy can offer those struggling with relapse prevention skills or ways to deal with the many triggers before they happen so people don't relapse into addictive patterns.
Some people are fortunate enough to recover from addiction simply by observing the suffering they have created and deciding it is time to address their problematic behaviours. This process of surrendering through contemplation occurs when an addict realises that continuing in this direction will lead only to self-destruction or the demise of those around them.
Others who have been more deeply wounded require professional care, medication, rehabilitation, counselling and aftercare support to heal their damaged nervous system, which has become overactive due to prolonged drug use. The length of time required for any individual to realise change varies depending on a person's needs. Once completed, clients can celebrate holidays with family members and friends without struggling with cravings for drugs or alcohol.
"An experienced, qualified and passionate treatment team can provide many benefits when delivering addiction rehabilitation services" - Jason Bowman - ASV Rehabs Victoria 2023.
---