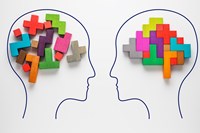 ASV - Rehab at Home
The Rehab at Home Program offers flexible, accessible, and cost-effective options for those seeking addiction treatment and can be a central part of a comprehensive recovery plan.
At ASV, we provide unique non-residential alternatives to those struggling with drug and alcohol addiction.
Our evidence-based rehabilitation services offer individuals rehabilitation treatment in the privacy of their homes combined with professional support from experienced staff equipped with soundly evaluated approaches. Rather than a one size fits all approach, our personalised packages are designed for each individual's needs–creating a pathway towards recovery at an affordable cost.
Personalised rehabilitation treatment brought to you at home

The ASV Rehab at Home program offers personalised treatment options to people in their homes, allowing them to focus on recovery within a safe and private atmosphere.

After an initial assessment, the team provides evidence-based information and support strategies tailored to each individual's unique addiction-related challenges.

This evidence-based practice has been endorsed by SAMHSA and uses the Living in Balance approach from Danya International with support from Hazelden (USA).

This program encourages participants to achieve abstinence while improving overall mental health and wellbeing.

What are the benefits of intensive outpatient addiction support programs?
ASV Intensive Outpatient rehabilitation programs offer several benefits for individuals in recovery from substance use disorders:

1. Flexibility: individuals continue their daily activities, such as work or school while receiving treatment.
2. Reduced Costs: less expensive than inpatient programs and can be a more cost-effective option for those without insurance coverage.
3. Increased Access: more widely available than inpatient programs, making treatment more accessible to those in need.
4. Support Network: provides a supportive community of peers who are also in recovery, offering a sense of camaraderie and motivation to maintain sobriety.
5. Evidence-based Treatment: evidence-based therapies, such as cognitive-behavioural therapy, to treat addiction effectively.
6. Integration with aftercare: effectively step down from inpatient treatment and serve as a bridge to ongoing aftercare support and recovery resources.
The Purpose of the Rehab at Home Program
The program's purpose is to assist each individual in establishing a safe, supportive and stable environment, free of drugs and alcohol, where they can begin their recovery journey.
To deliver services and support within the home allowing people to focus on treatment, change and rehabilitation within an atmosphere where they feel safe and their privacy is protected.

During the program, functional, realistic and achievable goals are created and developed collaboratively with the client and their family/carers allowing the ASV team to deliver flexible support to a range of people with different requirements and needs.

The ASV rehab at-home program provides opportunities for individuals participating in the program to cease addictive behaviours, slow down, catch their breath, move through the treatment process and benefit from developing an improved awareness and overall sense of self.

Additionally, it enhances learning by allowing all clients to participate in a contemporary treatment process in a real-world environment.

Appropriate referrals are provided to external services and support as required.
How effective is the Rehab at Home Program?

The Rehab at Home Program effectively treats addiction, especially as part of a comprehensive treatment plan. ASV has helped hundreds of individuals and their families to recover from addiction and find meaning in their lives.
The effectiveness varies depending on several factors, including:
1. Type and severity of addiction: may be more effective for individuals with less severe substance use disorders, while those with more severe addictions may benefit more from inpatient treatment.
2. Adherence to the program: The effectiveness of the Rehab at Program is directly related to an individual's level of engagement and participation in the program.
3. The Rehab at Home Program is a proven path to lasting recovery. Combining the Living in Balance approach from Danya International with support from Hazelden (USA), this evidence-based practice has been endorsed by SAMHSA, making it one of the few nationwide programs backed by such an esteemed organisation.
Click here to be introduced to the ASV Drug and Alcohol Rehab, Melbourne, Treatment Team.
At ASV, we recognise that some require highly-specialised residential care for drug and alcohol rehabilitation. Our professional treatment team collaborates with two of Australia's top private rehab centres; both outstanding facilities are nationally accredited and regulated hospitals that have provided long-term relief to many individuals struggling with addiction - allowing people to return as meaningful contributors in their lives.
The Oxford dictionary definition of rehabilitation: as "The action of restoring someone to health or normal life through training and therapy after imprisonment, addiction, or illness."

After a confidential initial assessment, the team provides evidence-based information and support strategies that are personalised for each participant's unique challenges in addressing their addiction. Using the most effective possible addiction and mental health treatment options, we help you identify the underlying psychological and emotional issues that drive problematic behaviours and addiction patterns.
As an Intensive Outpatient Program, most services are delivered online and allow participants to continue to function within their lives (family, work, etc.) while addressing addictive patterns from the safety and privacy of their own homes.
"For those struggling with addiction, a few weeks of abstinence or inpatient treatment is not enough. Building sustainable recovery requires practical and evidence-based rehabilitation to create positive behavioural changes through ongoing support and relapse prevention planning. With the right resources post-treatment, individuals can discover what it takes to overcome their addictions for good." Jason Bowman, Manager ASV
Addiction can severely impact a person's physical and mental health, relationships, and overall well-being. Without treatment, it can be difficult for someone with chronic addiction to stop using drugs or alcohol, as they may feel physically and psychologically dependent on the substance.
It can be challenging to overcome addiction, but it can be done by seeking help to address the underlying psychological and emotional issues.
The National Institute of Drug Abuse describes addiction as a brain disorder involving "functional changes to brain circuits involved in reward, stress, and self-control." Doctors and researchers have found physical and perceivable changes in the brains of those with addiction. No one is at fault for having an addiction. It is a medical condition that can be treated through drug rehabilitation services and a solid support network.
Various factors contribute to addiction, such as gene expression and epigenetics; developmental events in childhood; psychological trauma; departure from healthy familial relationships at critical periods of development. There are also many pharmacologically induced changes in the brain's reward system, such as dopamine hypersensitivity and depletion of opioid receptors owing to chronic drug administration. These factors combine to encourage more significant amounts of drug ingestion than before, relying on the substance as an escape mechanism that prevents pain or discomfort for extended periods.
At ASV, our teams of professionals is dedicated to helping you recover completely from addiction. Our comprehensive recovery planning considers the entire person – mental, physical and spiritual wellbeing.
"Some people hope getting a few weeks away from drugs or alcohol in a residential rehab program will be a magic fix. Sustainable addiction recovery requires commitment. I am extremely pleased with our 28-day intensive outpatient program results. In addition to the positive feedback from program participants, data collected from clinical assessments show a significant reduction in drug and alcohol use. This is an incredible accomplishment, and it speaks to the power of our program in helping individuals overcome addiction. It is also a testament to our participants' hard work and dedication, and I am so proud that they have made such progress in such a short amount of time. In addition to its success in reducing drug and alcohol use and abuse, the 28-day intensive outpatient program has also improved overall mental health and well-being. Many participants reported improved mood, increased self-esteem, and confidence in managing their addiction. This is incredibly encouraging as these are all crucial factors in achieving long-term sobriety." - Jason Bowman - ASV Rehab Addiction Support 2023.