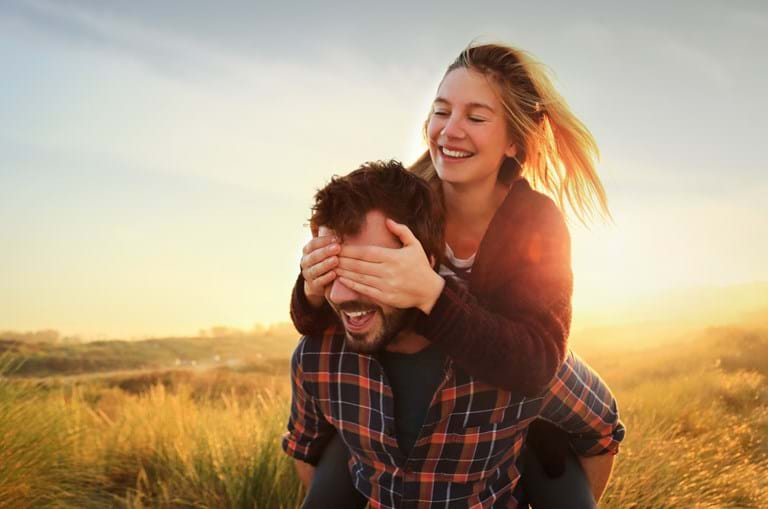 Frequently asked questions
What is Addiction?
In 1956 the American Medical Association first recognised addiction to alcohol and other drugs as a chronic disease. It is characterised by compulsive drug seeking and abuse and by long-lasting chemical changes in the brain. Addiction is the same whether the drug is alcohol, amphetamines, cocaine, heroin, marijuana, nicotine, or a prescription medication.
Continued use of the addictive substance causes changes in the brain that lead to tolerance, physical dependence, uncontrollable craving, relapse, and, in severe cases, death.
The stigma of addiction as a moral failing or a lack of willpower can keep individuals from seeking help for an alcohol or other drug problem. The concept of addiction as a disease can encourage and empower individuals to seek help.
How do I know if I'm addicted?
If you think you are having an issue with your alcohol or drug use then the National Institute of Drug Addiction (NIDA) has an easy to use questionnaire.
Click here for more information and to complete the NIDA questionnaire.
What is recovery?
'Recovery from addiction is a process of change through which individuals improve their health and wellness, live a self-directed life and strive to reach their full potential with the help of certain alcohol or Drug Treatment Programs Victoria'.
SAMHSA (Substance and Mental Health Society America)
Recovery is a return to hope, the capacity to make and sustain positive change and the development of a happy, satisfying and meaningful life. Taking responsibility for one's own life and future can be incredibly empowering and propels people to become a part of society again.
'Recovery means a lot of things. It is individual and everyone experiences it differently. For me, it is when a person sees that their life can change for the better, they decide to take a chance and they allow others to help them. After some time, they take the reins themselves, become the person they always wanted to be and go on to pursue their dreams'.
What happens in an ASV assessment session?
An ASV staff member will come to your home at a time that is convenient to you. After getting to know you and finding out what you need, they'll complete a comprehensive assessment of your health, alcohol and / or other drug use, your strengths and interests and what you'd like to do with your life. At that point, they'll talk with you about the results of the assessment and discuss some ideas of how you could move towards reaching your goals. This goal setting is called recovery planning.
'We try to make things as comfortable as possible for everyone by counselling for alcohol and drug abuse victoria. After all, it can seem strange to meet someone completely new and talk about your challenges for recovery from alcohol in Victoria. We take everything at an easy pace.'
What topics are covered by the ASV Living in Balance sessions?
These sessions are a combination of watching educational lectures and workshops, discussing relevant topics such as how to reduce stress, learning relapse prevention techniques, managing emotions and developing new coping strategies, as well as facing real life challenges.
Examples of the topics covered include:
Alcohol and Other Drug Education
Triggers, Cravings and Avoiding Relapse
Planning for Recovery from Addiction
Stress and Emotional Well Being
Negative Emotions
Anger and Communication
Grief
Nutrition and Exercise
Human Needs and Social Relationships
Family Matters
Relapse Prevention
Educational and Vocational Goals
What tips would you give to families who want to get help for their loved ones?
We talk to families about their own welfare and how to maintain their own health and relationships whilst under stress. We offer general information about addiction, phases of recovery, community treatment or Substance Dependence Treatment and services and specific suggestions to support their own family member.
'I hadn't realised how isolated I'd become. All I was thinking about was my daughter and what might be happening to her; my friends tried to help but didn't understand and I could see them becoming frustrated with me. In desperation, I went to a family support group, wanting them to fix my daughter but what I found was empathy, lightness and solid advice about how to stay well myself whether she sought help or not.'
What is a Family Support Group?
Families need help and support themselves, even after their family member decides to make positive changes in their lives.
Family recovery support groups in Victoria bring families together to offer help and guidance to each other.
'Every family is different. We tailor our family education and support sessions to meet the needs of the people involved; we also refer people to family support groups. These groups offer plenty of support and assist families to feel less alone.'
What is alcohol withdrawal?
Alcohol withdrawal occurs when a person decreases or stops drinking alcohol. This change forces the neurochemicals in their brain to adjust and this adjustment causes a number of symptoms.
Most people withdraw from alcohol without feeling too uncomfortable; it usually takes 5 – 7 days until people start to feel well again. Some people are admitted to an Alcohol Withdrawal or a home-based withdrawal program whilst others are able to complete their withdrawal under the care of their own GP.
The usual withdrawal symptoms include feeling more anxious than usual, feeling sweaty, experiencing some trembling—especially of the hands—and feeling nauseous or having a headache. These symptoms are easily treated with medication.
If people have been drinking for a long time, or drinking large amounts, they will need probably need safe medically supervised withdrawal support in a withdrawal unit or hospital bed to avoid experiencing seizures or other complications.
Click here for more information on alcohol
What is drug withdrawal?
Drug withdrawal occurs when a person decreases or stops using drugs – licit or illicit, prescribed or non-prescribed. This change forces the neurochemicals in their brain to adjust and this adjustment causes a number of symptoms.
The experience of drug withdrawal depends on the types and amounts of drugs the person has been using. For instance, it is not uncommon for people withdrawing from crystal methamphetamines to crash for a couple of days before waking up and feeling hungry and agitated, whilst people withdrawing from valium or opiates may have trouble getting to sleep.
Most withdrawal symptoms can be managed with medication and many people can undergo safe withdrawals in their own homes. However, some people prefer to be admitted to a withdrawal unit to get away from their usual environment to break the habit of reaching for drugs whenever they need or want them.
Some drug withdrawals require more medical support than others e.g. people withdrawing from valium (diazepam), Xanax (alprazolam) and long acting opiates generally require an inpatient withdrawal admission.
Information regarding specific drugs:
What should I expect if I get admitted to an alcohol and drug withdrawal unit?
People needing withdrawal will have to go through a screening and assessment process at their local intake and assessment service. ASV staff can shorten the waiting time by liaising with the service for you and forwarding on their own assessment of your situation. At that point, the intake service will determine whether you'll be offered home-based withdrawal support or whether you'll need to be admitted to a withdrawal unit or local hospital bed.
If you're offered home-based withdrawal, you will see one of their doctors who will prescribe appropriate medication and you'll be visited by the home-based staff in your own house. They will provide education regarding your health, sound advice about what to expect and general encouragement. ASV staff will continue to offer you recovery support and planning throughout this phase.
If you're admitted into a withdrawal unit or a bed in your local hospital, your stay will generally be 5 – 10 days depending on the types of drugs you've been using or the amount of alcohol you're been drinking. During this admission, you'll receive 24-hour nursing and other support to complete a safe and comfortable withdrawal. ASV staff will be available to visit you during this time to offer recovery support and planning or visiting Alcohol Treatment Centre in Victoria. .
What is a rehab?
Drug and Alcohol Rehabilitation services in Victoria takes many forms, however, when most people talk about an alcohol and other drug rehab they are referring to a Therapeutic Community. This is a residential service that offers 24 / 7 support and monitoring and a program of daily groups and activities designed to assist people to take responsibility for themselves, challenge their old ways of thinking and behaving and become a helpful member of the community.
Most Victoria Drug Rehab Centre is drug-free (excluding prescribed medication) although some will admit people on drug replacement such a methadone or buprenorphine.
Click here for Information regarding alcohol and / or other drug rehabilitation services